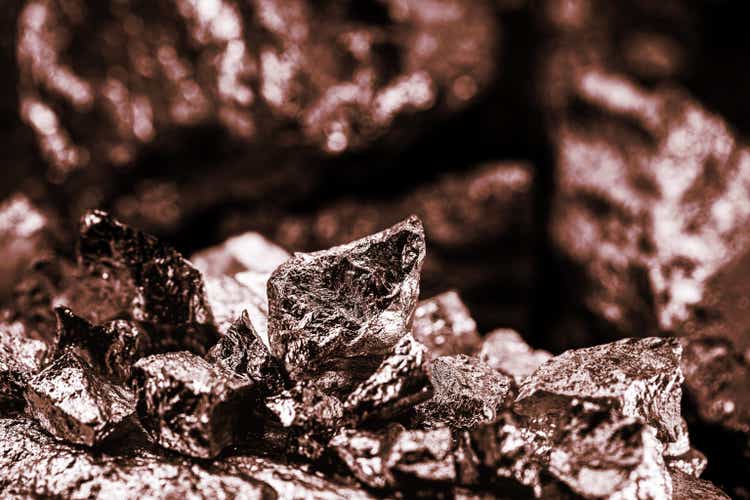 Oil prices fell on Tuesday after rising more than 2% in the previous session, as market participants turned cautious ahead of a meeting of much-anticipated OPEC+ this Sunday when the producer group may discuss deepening supply cuts.
RBC Capital analyst Helima Croft to Reuters: "We see some scope for the group to do a deeper reduction, but we would anticipate that Saudi Arabia would seek additional barrels from other members to share the burden of the adjustment."
OPEC+ is likely to extend or even deepen oil supply cuts into next year, eight analysts have predicted.
European gas prices registered gains after Iranian backed Houthi rebels seized a vessel in the Red Sea.
Meanwhile in the precious metals market, prices of gold, silver, platinum and palladium advanced with support from a softer dollar before the minutes of the Federal Reserve's last meeting, which investors will use to gauge which way rates are headed.
Traders have nearly fully priced in the likelihood that the U.S. central bank will keep interest rates unchanged in December, with some pricing in rate cuts as soon as March, according to the CME Group's FedWatch tool. Gold tends to gain when interest rates are low, which reduces the opportunity cost of holding non-yielding bullion. Bullion (XAUUSD:CUR) was up
+0.61% at $1,989.33
an ounce by 6 am ET.
Among base metals,
copper prices rose to their highest in two months
on due to supply concerns in Peru and Panama, while a weaker U.S. dollar also lent support. Workers at Las Bambas copper mine in Peru will kick off an "indefinite" strike from next week, and First Quantum Minerals (FM) will carry out maintenance at its Cobre Panama mine from Nov. 23 due to coal supplies being blocked by protesters.
"Increasing optimism around additional Chinese stimulatory measures and an end to the Fed's rate hiking cycle lifted commodity prices," ANZ analysts said.
Elsewhere among agriculture commodities, soybeans, wheat and cocoa traded higher.
The U.S. Department of Agriculture (USDA) on Monday rated 48% of the U.S. winter wheat crop in good-to-excellent condition, up one percentage point from last week and the highest for this time of year since 2019.
Recent Commodity Price Movements
Energy

Metals

Agriculture

Corn (C_1:COM)

+0.43%

to $471.52.
Wheat (W_1:COM)

+0.34%

to $545.36.
Soybeans (S_1:COM)

+0.53%

to $1,374.50.

Commodity ETFs

Gold ETFs:

SPDR Gold Shares ETF (GLD)
VanEck Gold Miners ETF (GDX)
VanEck Junior Gold Miners ETF (GDXJ)
iShares Gold Trust ETF (IAU)
Direxion Daily Gold Miners Index Bull 2X Shares ETF (NUGT)
Sprott Physical Gold Trust (PHYS)

Other Metal ETFs:

iShares Silver Trust ETF (SLV)
Sprott Physical Silver Trust (PSLV)
Global X Silver Miners ETF (SIL)
U.S. Copper Index Fund, LP ETF (CPER)
abrdn Physical Palladium Shares ETF (PALL)

Oil ETFs:

U.S. Oil Fund, LP ETF (USO)
Invesco DB Oil Fund ETF (DBO)
U.S. 12 Month Oil Fund, LP ETF (USL)
U.S. Brent Oil Fund, LP ETF (BNO)
U.S. Natural Gas Fund, LP ETF (UNG)
U.S. Gasoline Fund, LP ETF (UGA)

Agriculture ETFs:

Invesco DB Agriculture Fund ETF (DBA)
Teucrium Soybean ETF (SOYB)
Teucrium Wheat ETF (WEAT)
Teucrium Corn Fund ETF (CORN)