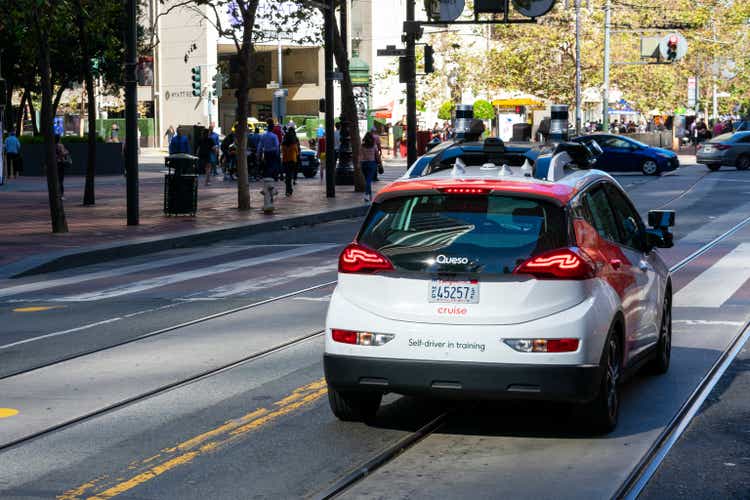 Daniel Kan, co-founder and product chief at General Motors' (NYSE:GM) self-driving unit Cruise, has resigned just a day after its CEO Kyle Vogt stepped down.
The senior executive exits come less than a month after Cruise suspended operations, issued recalls and halted production of its autonomous vehicles (AVs) amid safety concerns.
Kan said he was quitting the firm in a Slack message viewed by Reuters. No other details were given.
In the message, Kan told employees that Cruise had been serving 10K rides per week before the disruption in its operations. "I know Cruise will achieve that again soon."
Cruise is under investigation by the National Highway Traffic Safety Administration after a hit-and-run incident in San Francisco, which ended with a Cruise AV dragging a pedestrian. California promptly suspended the firm's licenses.
GM (GM) CEO Mary Barra appeared to shrug off the setbacks at Cruise, leaving many questions unanswered as to the company's future. GM (GM) already lost $732M on Cruise in Q3 and ~$1.9B in the nine months ended Sept. 30, its earnings report showed.
More on GM's Cruise