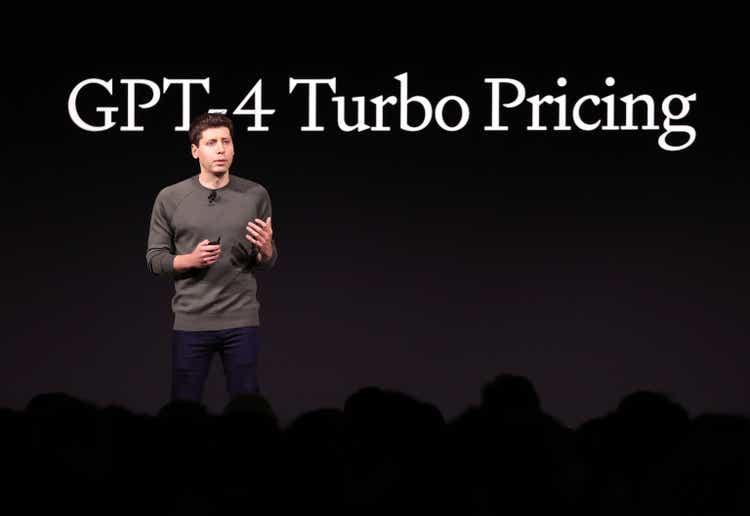 OpenAI's board approached competitor Anthropic's CEO regarding replacing chief Sam Altman and potentially merging the two AI companies, Reuters reported citing people with knowledge of the matter.
Anthropic CEO Dario Amodei declined regarding both things, the report added.
The news, reported earlier by The Information on Monday, comes on the heels of several reported calls to find Altman's successor after OpenAI's board ousted him last week.
However, Microsoft (NASDAQ:MSFT), which backs OpenAI, brought in OpenAI co-founders Sam Altman and Greg Brockman to lead advanced AI research. The move not only brought praise for Microsoft's (MSFT) CEO Satya Nadella but also saw the tech giant's shares hit an all-time high on Monday.
More so, over 730 employees of OpenAI signed a letter noting that they may quit and join Altman at Microsoft unless the board resigns and reappoints Altman.
On Sunday, the board offered former Twitch CEO Emmett Shear to be its interim chief, who accepted, the Reuters report added.
Amid the chaos, many of the ChatGPT maker's customers are reportedly looking for exit. More than 100 of OpenAI's current patrons have reached out to competitor Anthropic, which is backed by Amazon (AMZN) and Google (GOOG) (GOOGL).
In a separate report, Reuters noted that some investors in OpenAI are exploring legal recourse against the company's board, according to people familiar with the matter.
Investors are concerned that they could lose hundreds of millions of dollars they invested in OpenAI, with a potential collapse of the startup in the fast growing generative AI sector.
Microsoft (MSFT) owns 49% of the for-profit operating company, as per sources with knowledge of the matter. Other investors and employees control 49%, with 2% owned by OpenAI's nonprofit parent, as per Semafor, the report noted.