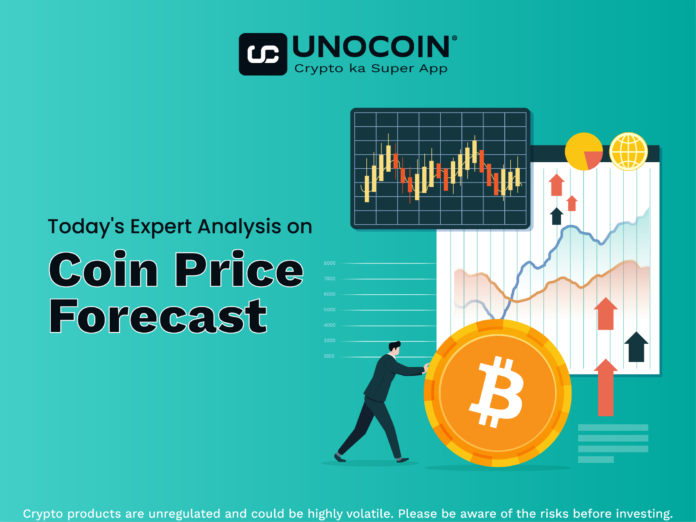 Recent Bitcoin Flux Amid Regulatory Shifts
Bitcoin recently faced subtle market volatility, falling slightly to the $34,146 mark, reflecting a 1.75% minute drop during a typical Friday. The slump comes amid a flurry of mysterious activity, largely centered around new regulations in the United States and the United Kingdom.
US SEC Immersed in Bitcoin ETF Proposals
The crypto arena is collectively holding its breath, eagerly awaiting the green light for a spot bitcoin exchange-traded fund (ETF) as the US Securities and Exchange Commission (SEC) mulls eight to ten applications for bitcoin exchange-traded products (ETPs). As the SEC reviews these proposals, savvy investors are scrambling to get hold of bitcoin, fueled by the belief that approval is on the horizon.
Up until this point, the SEC's blessing had primarily applied to ETFs tied to bitcoin futures contracts. Prominent names such as ARK Invest, BlackRock, Bitwise, WisdomTree, Fidelity and Invesco are among those eagerly submitting applications for bitcoin-focused funds. It is likely that the current crypto market volatility is partly a by-product of heightened expectations around these upcoming ETF verdicts.
UK Position: Cracking Down on Illicit Bitcoin
On a transatlantic note, the UK has thrown its weight behind legislation giving its authorities the power to confiscate and freeze cryptocurrencies, with bitcoin at the fore when linked to nefarious activities. The Economic Crime and Corporate Transparency Bill, which was introduced in the not-so-distant past in September 2022, received Royal Assent on 26 October 2023 after an arduous legislative journey. This key piece of legislation expands the arsenal of law enforcement agencies, enabling them to combat a wide range of cryptocurrency-related crimes, from drug trafficking to cybercrime, fraud and the ominous specter of terrorist financing.
The provisions of this legislation on the recovery of cryptocurrency assets even without the need for a formal conviction are worth mentioning. This feature is crucial in the fight against cybercriminals who skillfully operate from remote corners of the digital realm. This strong stance by the UK government is in line with its overarching mission to strengthen cryptocurrency regulations and steadfastly discourage any abuse.
Bitcoin current status and analytical statistics
As the curtain closes on another week in the tumultuous realm of bitcoin, its narrative takes another riveting twist, keeping investors and market analysts spellbound. The price of Bitcoin is currently at $34,024, with a slight decrease of 2.00% in the last 24 hours. Cast against the backdrop of a staggering $19 billion in 24-hour trading volume, this recent wave highlights the unrelenting volatility and fickle nature that has become synonymous with the cryptocurrency realm.
Regardless of this slight ebb, Bitcoin continues to assert its dominance as the reigning asset monarch on CoinMarketCap, stretching its impressive market capitalization to $664 billion. The available circulating supply is a few steps closer to the prescribed limit, with 19,525,006 BTC coins leaking out of a conceivable 21,000,000 BTC coins in circulation.
A deeper dive into the technical aspects reveals a lively tableau on the 4-hour chart. The pivot anchor is located at $32,424, which represents an intersection of immense importance for potential price maneuvers. Bullish investors will keep a close eye on immediate resistance at $34,480, with higher targets at $36,536 and $38,560. For those donning a bear mantle, there's a safety net at $31,217, followed by supplemental cushions at $29,160 and $27,985.
The landscape of technical indicators further enriches the analytical landscape. Perched at 64, the Relative Strength Index (RSI) is emitting weak bullish vibes as it maintains its position above the midline. Meanwhile, the 50-day exponential moving average (EMA), anointed at $32,043, serves as a guide for traders and signals a short-term bullish trajectory as Bitcoin hovers above this mark.
Diving into the chart patterns, we come across a series of Doji candles hovering above the 23.6% Fibonacci retracement. This suggests a prevailing sense of ambivalence among investors. Immediate support appears to be forming around the 38.2% Fibo milestone marked at $33,100.
In short, Bitcoin's immediate trajectory is flirting with a bullish bias above the $33,900 threshold. However, the inherent volatility endemic to the cryptocurrency realm compels cautious optimism that acknowledges the unpredictable winds that often steer this digital vessel.
Please find the list of authentic Unocoin accounts for all your queries below:
Disclaimer: Crypto products are unregulated as of this date in India. They could be highly volatile. At Unocoin, we understand that there is a need to protect consumer interests as this form of trading and investment has risks that consumers may not be aware of. To ensure that consumers who deal in crypto products are not misled, they are advised to DYOR (Do Your Own Research).
title_words_as_hashtags